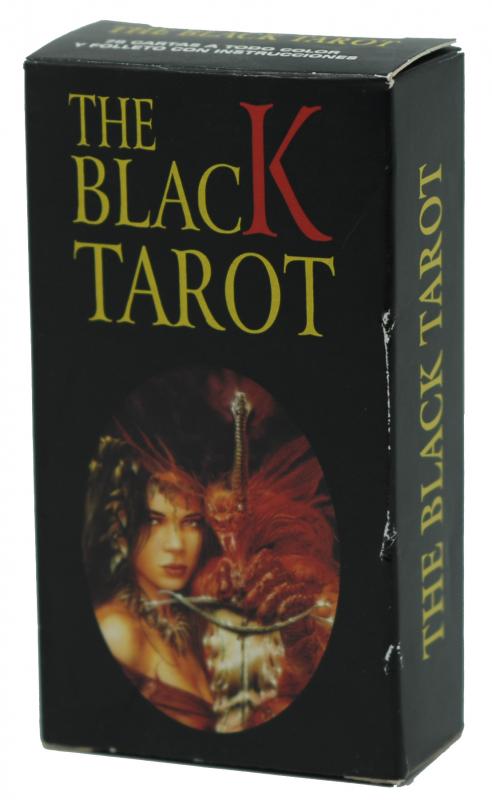 Tarot coleccion The Black Tarot - Luis Royo & Pilar San Martin - 1999 (Fournier)
Referencia: 8420707019655

¿Quien no conoce al famoso y reconocido ilustrador Luis Royo? Si te atraen los dibujos del mismo, en este tarot encontraras unas ilustraciones preciosas. Con el toque erotico de sus ilustraciones. 
Cosnta de 78 cartas de medidas 11,5 x 6 cms
Dark and atmospheric, the Black Tarot showcases the work of Luis Royo, the erotic, fantasy artist probably best known for his illustrations of Julie Sprain for the movie Heavy Metal. This cult classic includes vibrant illustrations of scantily clad vixens, dragons, and other fantasy themes. The boxed deck includes 78 cards in full color and an instruction booklet in English, Spanish and German.